60 apartments to be built in Gällivare city centre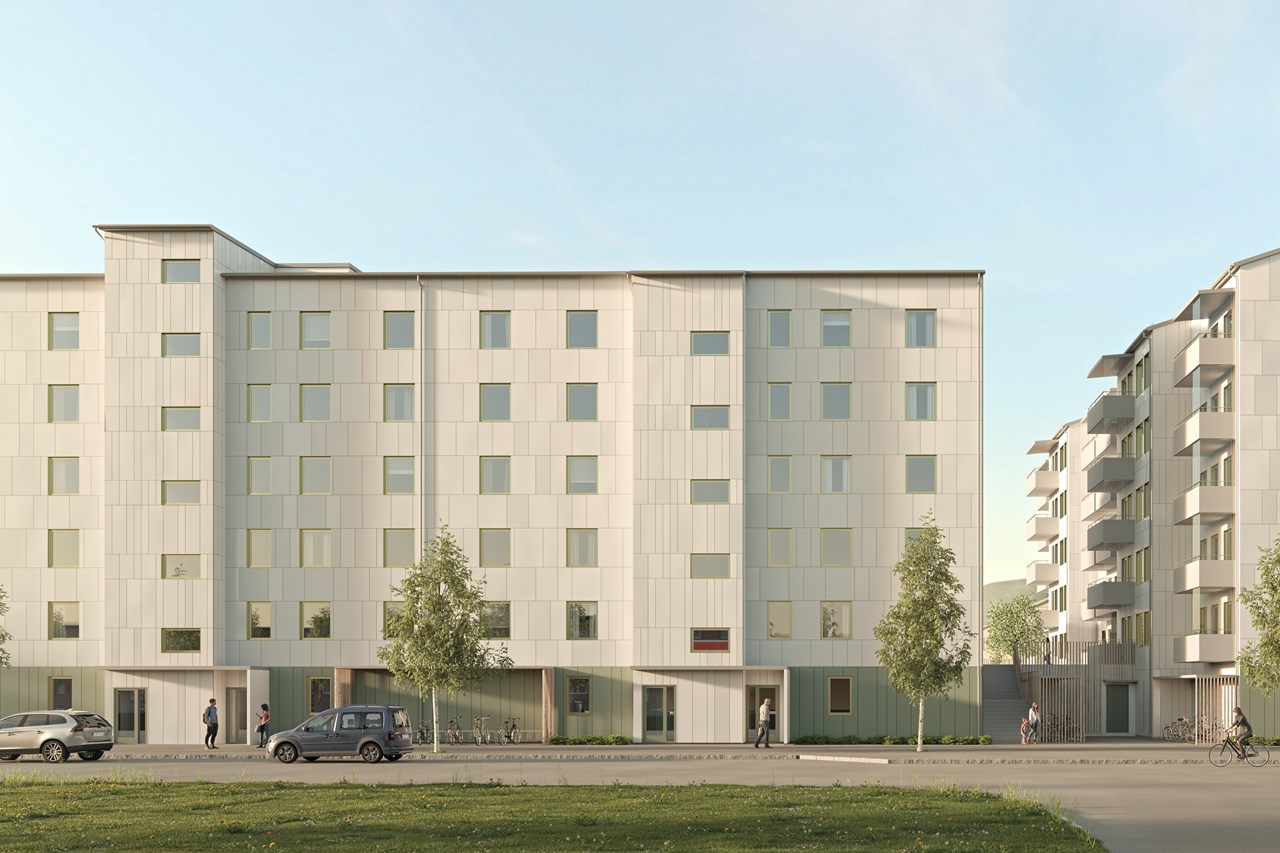 LKAB has signed a contract with Lindbäcks for the construction of new homes in the Hasseln district in Gällivare city centre.  
The construction project encompasses 60 apartments divided into two blocks of six floors, with car parking in the basement for residents. The homes being built are replacement homes for the municipal housing company TOP bostäder.
 
"It will be a wonderful area, where new and older districts will harmonise nicely. We look forward to continuing our good collaboration with TOP bostäder and Lindbäcks," says Peter Segerstedt, Head of LKAB's Urban Transformation Department in Malmberget.
"We share a common goal of building safe, good living environments for our tenants who are moving from Malmberget. This project also enhances the image of Gällivare as an attractive place to live," says Esa Norojärvi, CEO of TOP bostäder.
The location of the buildings creates a south-facing courtyard, which offers a view over the city and a glimpse of the Dundret mountain with the surrounding countryside in the background. The inner courtyards create a secure atmosphere where neighbours can meet and children can play. The architect's choice of façade and its colour have been selected drawing on inspiration from the sparkling snow of early spring.
"We're building sustainable wooden homes from the forests here in Norrland, and we're delighted that our customers also see wooden buildings as the homes of the future," says Ellen Bäckman, Business Developer at Lindbäcks.
The building permit documents have been submitted to Gällivare Municipality and the new homes in the Hasseln district are expected to be ready for occupation in autumn 2021.