Urban transformation moving forward in 2017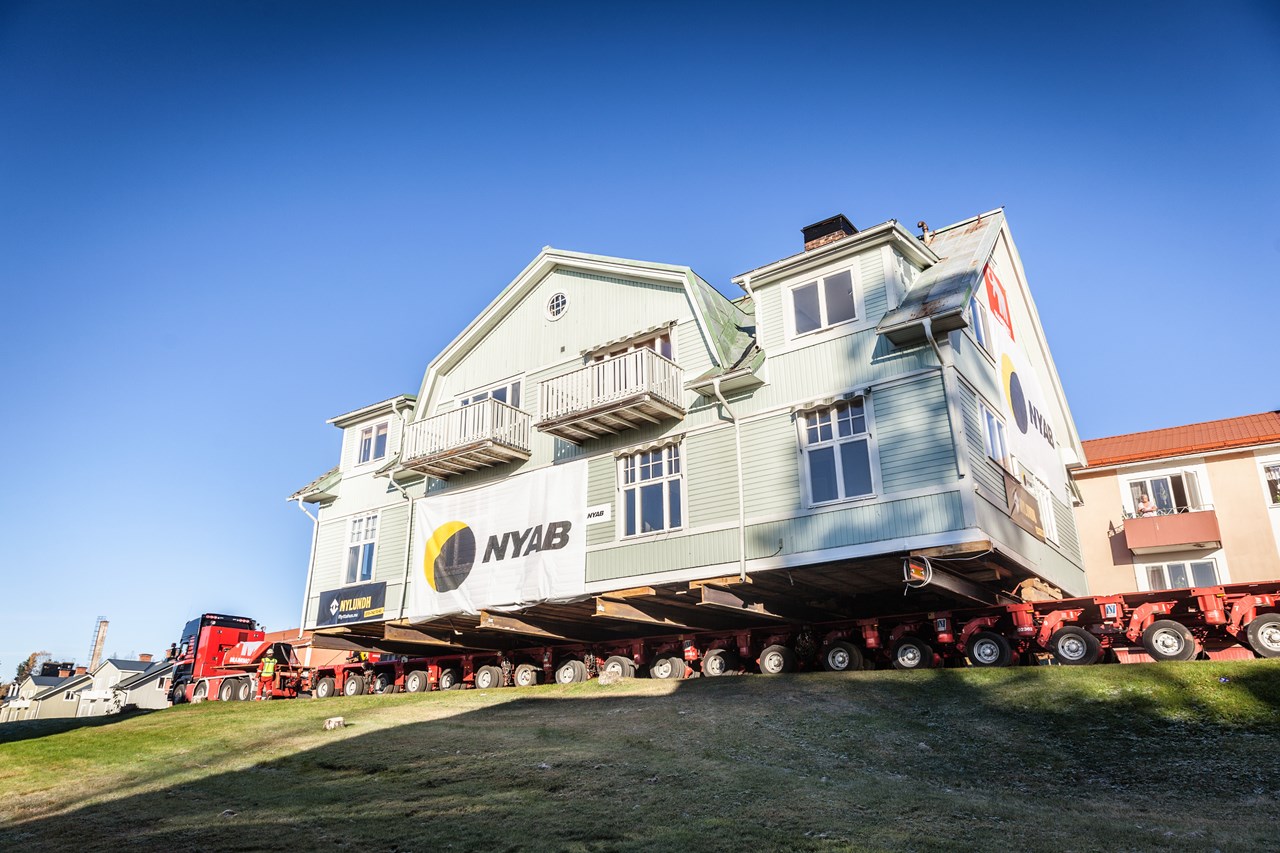 Next year will see major urban transformation in both Kiruna and Malmberget. Decisions made this year will take effect in 2017.
A total of 18 heritage buildings will be relocated. New residential properties are now under development. Families are moving into new homes. Many buildings are being demolished in areas that are subject to the urban transformation. Preparatory work for new roads and other infrastructure, as well as planning of new areas, will proceed. At the same time, land in other areas will be redesignated for industrial use.
"A lot will happen within a very short period. The various activities have to be strictly coordinated. These changes must be realized responsibly as the new communities take shape," says Stefan Hämäläinen, LKAB's manager for urban transformation.
Here's what's happening in Kiruna in 2017
Preparations for infrastructure prior to construction of new housing on Luossavaara in the spring and early summer.
Bolagshotellet; Hjalmar Lundbohmsgården and parts of Annexet will be vacated prior to relocation in January.
Excavation and groundwork surrounding heritage buildings that are to be relocated will begin in March.The old railway station, LKAB's annex, Järnvägshotellet, Hotell Rallaren, row houses on Lingonstigen, Gamla Konsum (Tusen Toner) and Ullspiran 6 and 8 will be demolished during the period March through October.
Garages from Ullspiran will be moved to Jägarområdet in June.
Construction of a new extension for the E10 highway will begin.
The new municipal building will be fitted with a stone façade and windows during the summer months. The building will be weatherproofed by January.
Arbetarbostaden B5 and three other heritage buildings will be moved to Luossavaara during the period June-July.
Hjalmar Lundbohmsgården will be moved in four sections to Luossavaara during August.
Bolagshotellet be moved to Luossavaara in three or four sections during September.
Länsmansbostaden will be moved to the new town centre in October.
Ingenjörsvillan will be remodelled as a hotel and conference centre and moved to Luossavaara during October and November.
Changes in Malmberget and Gällivare in 2017
Construction of 62 apartment units in the Kommunalhemmet quarter of Gällivare has begun.
Groundwork in preparation for 450 dwellings at Repisvaara Norra begins in April.
Construction of 120 single-family homes begins at Repisvaara Mitten. The first homes will be ready for occupancy by spring 2017 and the rest will be completed by 2019.
40 apartment units will be built on Genvägen in Koskullskulle for LKAB Fastigheter. Construction will commence in spring 2017.
Construction of multi-family dwellings at Repisvaara begins in autumn 2017.
22 apartment units in the Dansaren quarter in Gällivare will be ready for occupancy in the autumn.
Several buildings in Malmberget will be demolished.
District heating pipelines in Malmberget will be rerouted.
Trädgårdsvägen in Malmberget will be closed to traffic.
Pedestrian and cycle paths to the south of Trädgårdsvägen in Malmberget will be completed.
In an initial phase, Heritage buildings in Koskullskulle will be ready for occupancy in August.
Phase two of relocation of eleven heritage building plus six outbuildings from Malmberget to Koskullskulle will begin.
Construction of housing in the Hasseln quarter of Gällivare begins in 2017.